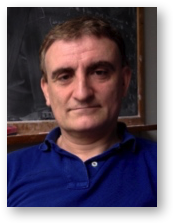 Research Interests:
Gauge theories in the Regge Limit. Small x QCD.

Modern methods to compute perturbative scattering amplitudes in gauge theories
Effective field Theories. Non perturbative phenomena via Wilsonian renormalization group with functional techniques.
Research Interests:

The systems of differential equations satisfied by the Feynman graph integrals and of the techniques for solving them are investigated. In particular, two lines are followed:
- the properties of the integrals with Schouten polynomial in the numerator (which vanish for specific values of the dimensions);
- the implementation of the elliptic polylogarithms formalism for the evaluation of graphs with non vanishing internal masses.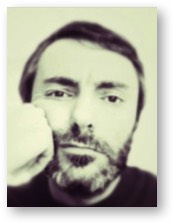 Research Interests:

Monte Carlo simulations
J. Bartels, University of Hamburg, Germany
A. Codello, CP3 Origins, Denmark.
C. Contreras, Universidad FSM, Valparaiso, Chile
L. Lipatov, PNPI, Gatchina, St. Petersburg, Russia
R. Percacci, SISSA, Trieste, Italy
L. Tancredi, KIT, Karlsruhe, germany
L. Zambelli, University of Jena, Germany
O. Zanusso, University of Jena, Germany