---
Date: 24 September - 2 October - 2005 - Erice ITALY
---
12th Course
1st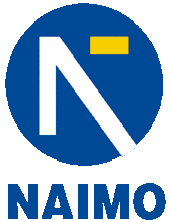 Summer School on:
Nanoscale self-organizing multifunctional organic materials

Directors:
Fabio Biscarini, Yves Geerts, Paolo Pasini, Claudio Zannoni
---
VENUE
The ERICE 2005 Course, the first NAIMO Summer School on Nanoscale self-organizing multifunctional organic materials, will be held from 24 September (Saturday, arrival) to 2 October 2005 (Sunday, departure) at the Centre for Scientific Culture "Ettore Majorana" in Erice,  a small town of Sicily in the South of Italy with  a great tradition of hosting high quality scientific meetings  (http://www.ccsem.infn.it/).  The School will be part of the annual programme of the International School of Liquid Crystals, directed by C. Zannoni, hosted by the Centre (http://www-th.bo.infn.it/islc/)
REGISTRATION
The total fee for the  school, which includes full board and lodging (arranged by the E. Majorana Centre),  social dinner and excursion is 800 Euro.
Persons interested in attending the school should complete the application form and send it, preferably via e-mail  to:
or via fax to Dr. P. Pasini at the no. +39 051 244101.
APPLICATION

NEW Closing date for application: July 31th, 2005.
Communication (letter or email) will be sent to successful applicants.
Information Bulletin for Participants
(.pdf)(Acrobat Reader Format)

---