From: Memorandum by Lynn Lundberg, Materials Consultant, 2832 W. 33rd N. Idaho Falls, ID 83402 (pdf 935 kb).
---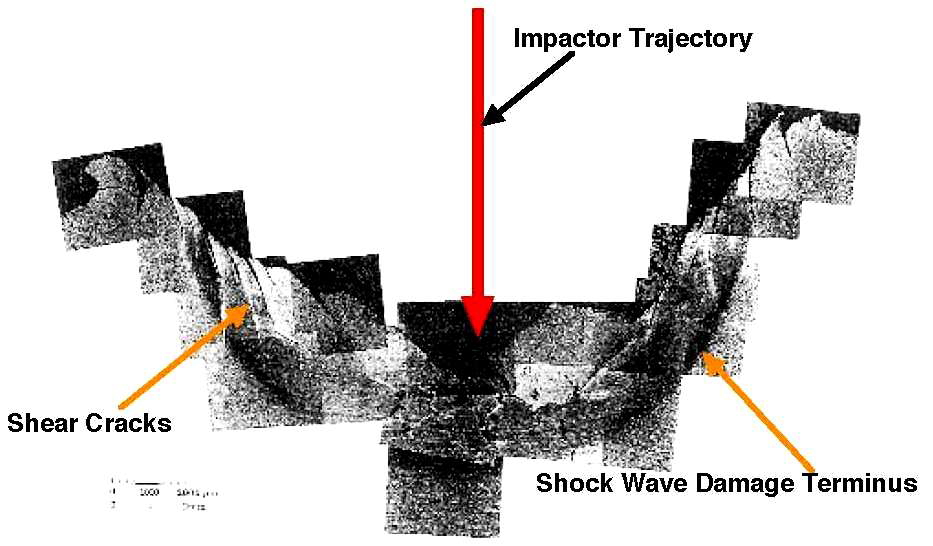 The morphology of the lake bottom is similar to that reported many years ago for a hypervelocity impact crater in high strength low alloy steel [*].
[*] Original image copied from "Shockey, D. A., et al, "Damage in Steel Plates from Hypervelocity Impact. I. Physical Changes andEffects of Projectile Material," Journal of Applied Physics, Vol. 46, No. 9, September 1975".
---

Back to the Terra Nova file